Relaxing Week in Serenbe, GA
Enjoy one week in a charming two bedroom, 2 1/2 bath privately owned country cottage in the community of Serenbe. Sleeps 6. Located a few miles south of the Atlanta airport, the New Urbanist Serenbe community combines sophistication with sustainable living in a beautiful rural setting.
Start each day with coffee on the charming cottage front porch swing and end it with sunset cocktails and dinner on the spacious back porch overlooking the woods and Grange Lake. Spend your day hiking, fishing, horseback riding, shopping, taking a yoga class, or visiting the Serenbe Spa --- all within walking distance in Serenbe. Book a reservation at one of three organic farm-to-table restaurants for a special gourmet dinner before the theatre.
This package includes tickets to one of the Serenbe Playhouse's 10th Anniversary Season plays.
You can have this unique Broadway-quality theatre experience AND a relaxing week in this special community like no other, Serenbe.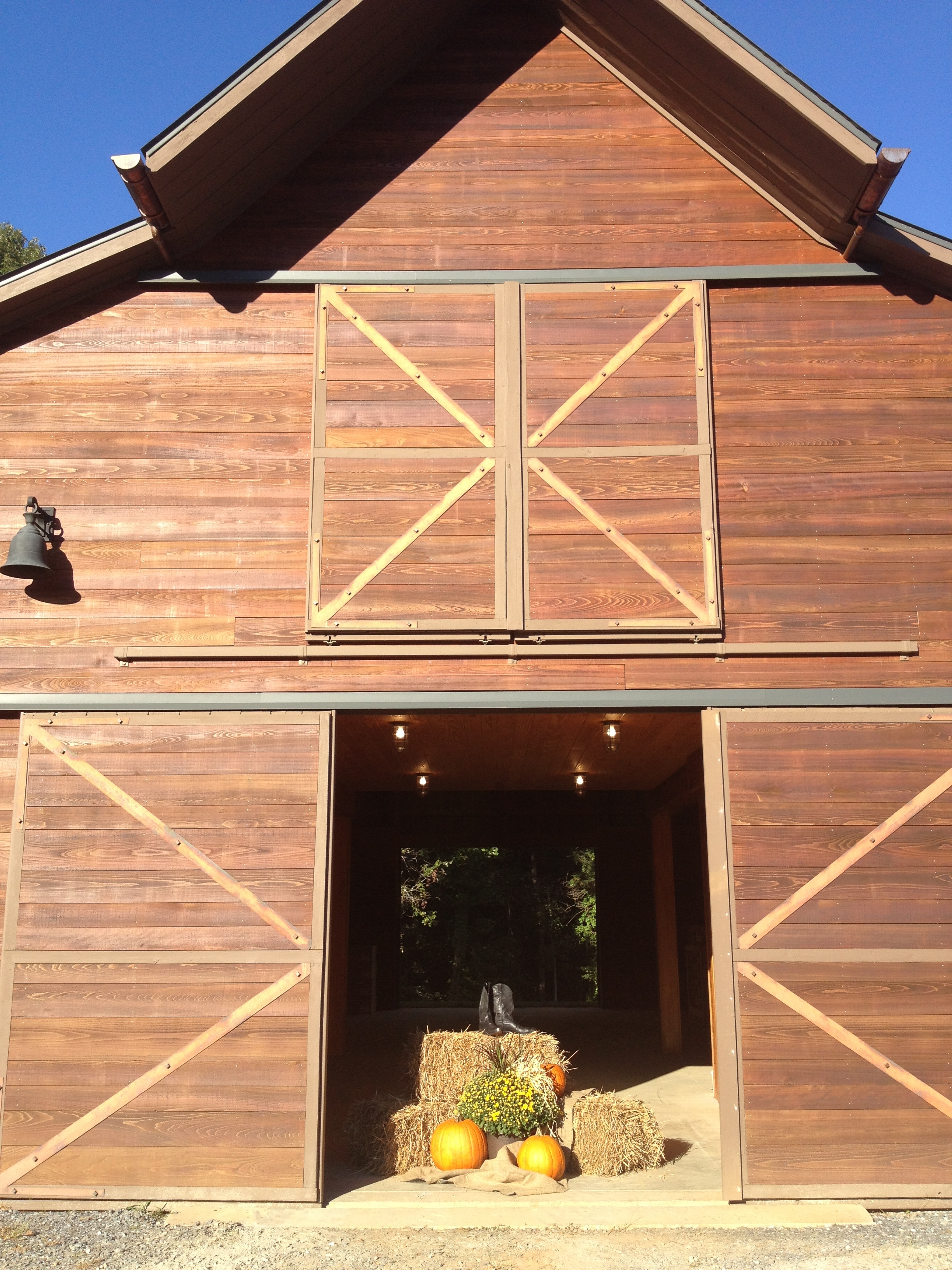 Barn Party - Hosted by John & Jill Fees
Back by popular demand, bid on this one-of-a-kind party and invite 30 of your closest party ready friends. You will be greeted with specialty cocktails and passed hors d'oeuvres. This event includes a full buffet dinner including wine, beer and dessert. Musical entertainment is also included so wear your dancing shoes!
(This four-hour event should be scheduled in late spring or early fall, excluding August.)
Bowen Chocolate Diamond Necklace
Custom made for Endstation this 14 K white gold necklace features 7 chocolate diamonds set in gold bezels.
(appraisal included and can be transferred to winner's name)
Broadway's Mean Girls with Backstage Tour
Enjoy two house seats for the smash hit musical Mean Girls. After the show, join performer Gianna Yanelli backstage for a tour and see how the magic happens!
The Endstation cast of "My Way - A Musical Tribute to Frank Sinatra" will come to you providing the best of "Ol' Blue Eyes" to your home or venue of choice! (Must be scheduled on a non show day between July 1-28)
Your fabulous evening in Philly includes two tickets to the oldest theater in the country, Walnut Street Theatre, along with a multi-course dinner/wine pairing with the chef and owner of Philly's award winning restaurant, Ambra, Chris D'Ambro.
David Haught - Private Concert
Get your friends together at the location of your choice for a private concert from David and his band!
"My Way" Night on the Town
Start your evening with dinner for two at the William & Henry Steakhouse. Then walk one block to the Academy for a performance of "My Way." End your evening with cocktails with the cast and a one night stay at the Virginian Hotel followed by breakfast at My Dog Duke's Diner.
Moore and Giles Belle Picnic Tote
An ideal organizer for weekend market runs or for toting around everyday essentials.
Six exterior pockets each include a different bottle of wine.
From beer snob to novice taster, this collection of 100 beers is certain to open your mind to a new favorite!
Silent Auction
Experiences
One night stay at the Stonewall Jackson Hotel and Conference Center
Two (2) tickets to the American Shakespeare Center's Blackfriar's Playhouse
Market at Main - $50.00 gift certificate and t-shirt
Waterdog - $50.00 gift card
Four (4) Bikes Unlimited gift cards
One (1) Sunday night stay at the Craddock Terry hotel
El Jefe - $25.00 gift certificate
Bootleggers - $25.00 gift certificate
Two (2) tickets to Poplar Forest's "Jefferson & Adams: On Stage and in Conversation"
(this event will be held at the Academy on 4/27/19)
Two (2) tickets to any Renaissance Theatre performance
Two (2) tickets to any Alluvion Stage Company performance
Two (2) tickets to opening night performance of Wolfbane's "Cabaret"
Dish gift card $50.00
Rendez-Vous gift card $50.00
Isabella's Italian Trattoria
Large Moose Mix, 4 individual serving bottles, 1 bottle of Smirnoff vodka
"His and Hers" TC Trotters t-shirts
$50.00 Givens Books gift certificate
Book Nerd mug and socks
Signed books by Karen Swallow Prior, Deidra Riggs, and Michelle Derusha
Bookmark
Assortment of 10 artisan pastas and Wine
Three Bottles of Assorted Wine
"Dark Forest" stoneware bowl with sculpture created by Ted Batt and Kim Clarke
Vintage "Alabama Jacks" jacket
"Jazz Night at the Academy" watercolor painting by Perry Payne Millner.
Custom Monogrammed Pillow
Custom embroidered pillow to match your monogram.
Provided by Southern Provisions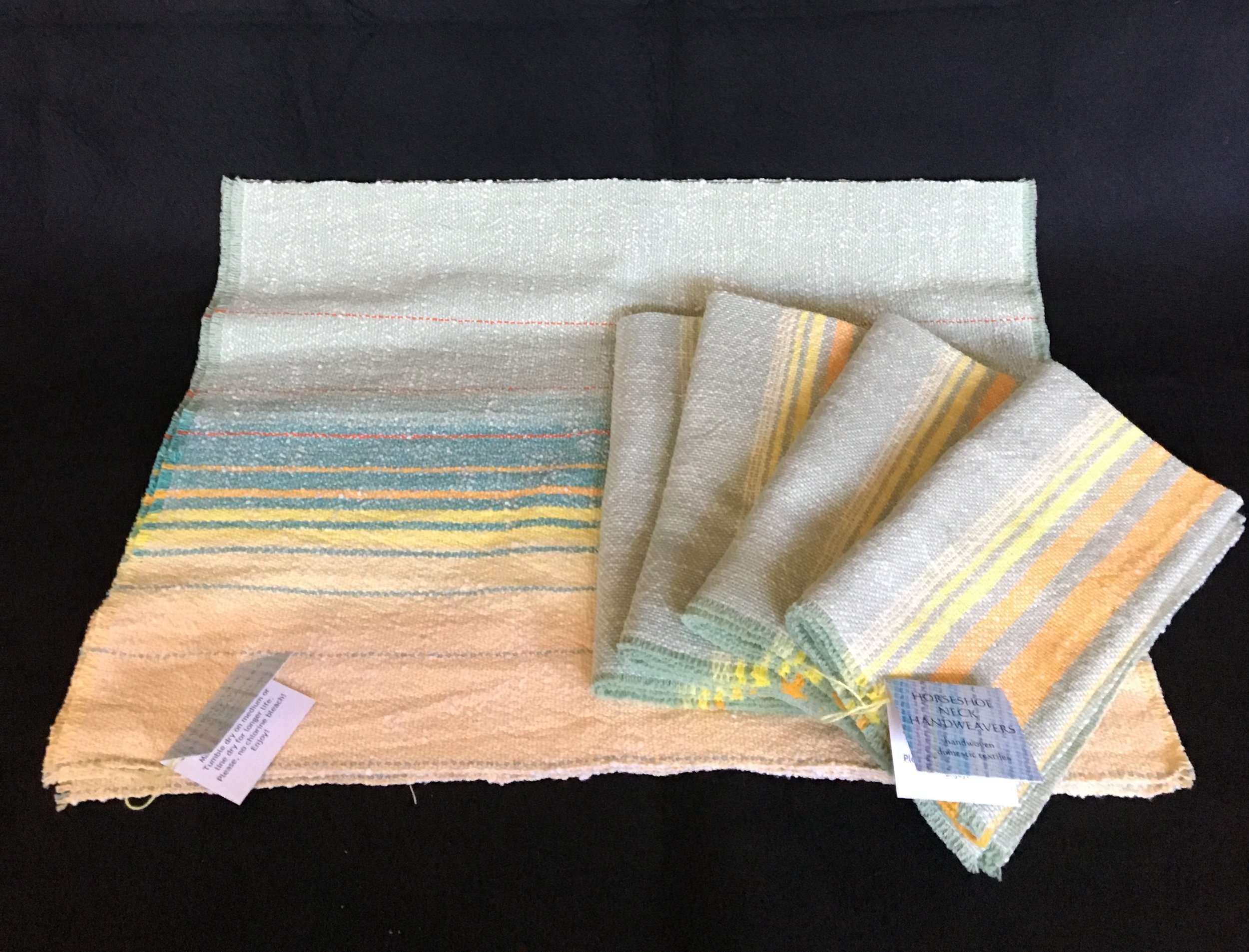 Horseshoe Neck Handweaves
Woven by local artist Jan Gray