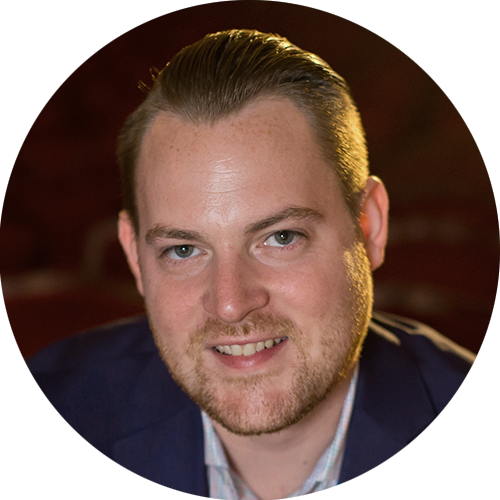 Artistic Director
Matt Silva holds an MA in Theatre from Villanova University and an MFA in Directing from Florida State University. Matt resides in Philadelphia, PA with his perfect pup, Luna, and his terrifically creative, supportive, and inspiring wife, Jill. In addition to serving as Artistic Director for Endstation, Matt also serves as the Managing Director/Chief Operating Officer for The Delaware Theatre Company in Wilmington, DE. Matt was previously the Artistic Director of the National Touring Production Company, Playhouse Productions, he continues to serve as a consultant for the company. At Endstation, Matt has directed the hit musicals Hank Williams: Lost Highway (2016), Million Dollar Quartet (2017), and Buddy: The Buddy Holly Story (2018). For Playhouse Productions, Matt has directed the National Touring Productions of WaistWatchers The Musical, Old Jews Telling Jokes, The Calamari Sisters, You Say Tomato & I Say Shut Up, Respect: A Musical Journey of Women, among others. Matt takes great pride in serving the community of Lynchburg, VA.
Scenic Designer & Production Manager
Krista Franco is a founding member of Endstation Theatre Company and serves as the Resident Scenic Designer and Production Manager. An Assistant Professor of Theatre Arts at Stetson University in Deland, FL, Krista holds an MFA in Scenic Design from Florida State University and a BA in Architectural Design from Clemson University. Krista has worked as a scenic artist at Utah Shakespearean Theatre Festival, Goodspeed Musicals, and Yale Repertory Theatre.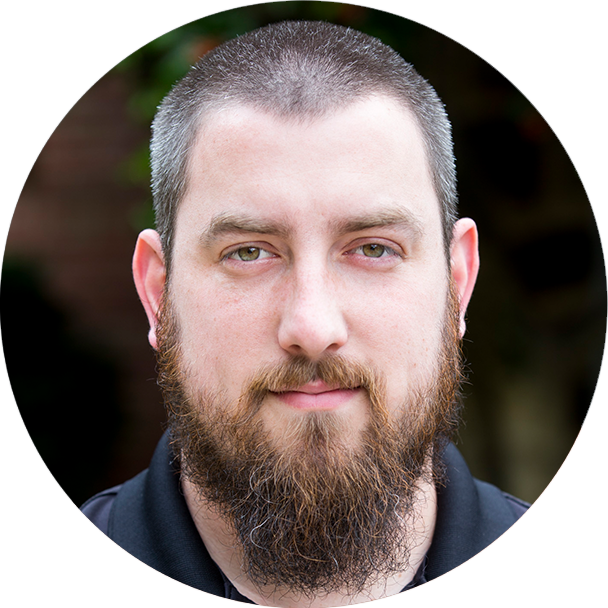 Resident Lighting & Sound Designer
John Kiselica is the Assistant Technical Director and Instructor of Lighting & Sound at University of South Carolina. A graduate of West Virginia University with a Bachelor of Fine Arts degree in lighting and sound design. He has worked on a national tour, Buddy: The Buddy Holly Story, as the master electrician after a contract with Royal Caribbean International as a stage technician. Commercial theatrical work includes installing Prodigy Hoists, an automated rigging system from Electronic Theatre Controls. John continues to freelance design and provide consultation at professional theatres throughout the country in addition to his seasonal positions. Recent selected design work includes, Little Shop of Horrors, Million Dollar Quartet, Thoroughly Modern Millie, Whipping Man, The Mystery of Irma Vep and Oklahoma www.johnkiselica.com
Literary Manager, Playwrights Initiative Director
Aaron C. Thomas is assistant professor of theatre history and literature in the School of Performing Arts at the University of Central Florida. He received his PhD from the School of Theatre at Florida State University in 2012. Aaron is the author of Sondheim and Wheeler's Sweeney Todd (2018). He has worked for Endstation since 2010, serving as the resident dramaturg and co-directing Our Town (2014). Since 2015 he has supervised Endstation's Playwrights Initiative Residency Program. His criticism and historiographical work can be found in American Theatre, Theatre Survey, Theatre Journal, Theatre Topics, Modern Drama, the Journal of Dramatic Theory & Criticism, New Theatre Quarterly, and PAJ: Performing Arts Journal. www.aaroncthomasphd.com
Embark! Youth Theatre Conservatory Director
Martha Reddick earned a masters in Secondary Education from the University of Tennessee. While there, she was a member of the advanced ensemble and appeared in various professional productions at the Clarence Brown Theatre. She is currently a teaching artist in Chicago, balancing her time between education and acting. She is a company member of the St. Sebastian Players and a producer of a Harry Potter themed improv show.